News 07.06.20 : Today's Articles of Interest from Around the Internets
Monday 6th July, 2020
by P.F.M.
Norm Pearlstine was not pleased. For half a century, his integrity had rarely, if ever, been questioned. He believed the charge that had been leveled against him was without merit. For the past 20 months, he had spent his days trying to rebuild one of America's great newspapers, and here he was facing questions that had the potential to throw his hard-earned reputation into doubt. So he snapped.
"My asshole," he shouted, "is clean!"
Pearlstine, executive editor of the Los Angeles Times, was meeting with two veteran investigative journalists from his own newsroom. The two arranged the conference to raise concerns, which had been circulating among a handful of people in the newsroom, about his coverage of the Chinese telecommunications corporation Huawei.
The meeting was tense. On one side were a Pulitzer Prize-winning reporter and editor, who had followed Times ethical guidelines that require staffers to report even a perceived or potential conflict of interest. On the other was Pearlstine, the 77-year-old media veteran, who was angrily accusing the reporter of "looking up my ass." At one point, the editor in the meeting asked Pearlstine if he could "lower the temperature." Pearlstine vehemently refused, and went on to denigrate the work of the reporter, cast aspersions on his motivations for asking questions about Huawei, and deny that he had done anything improper, according to sources briefed on the meeting contemporaneously and a summary of the meeting that was sent to HR.
Read the rest of this article at: Vice
What's Wrong With WhatsApp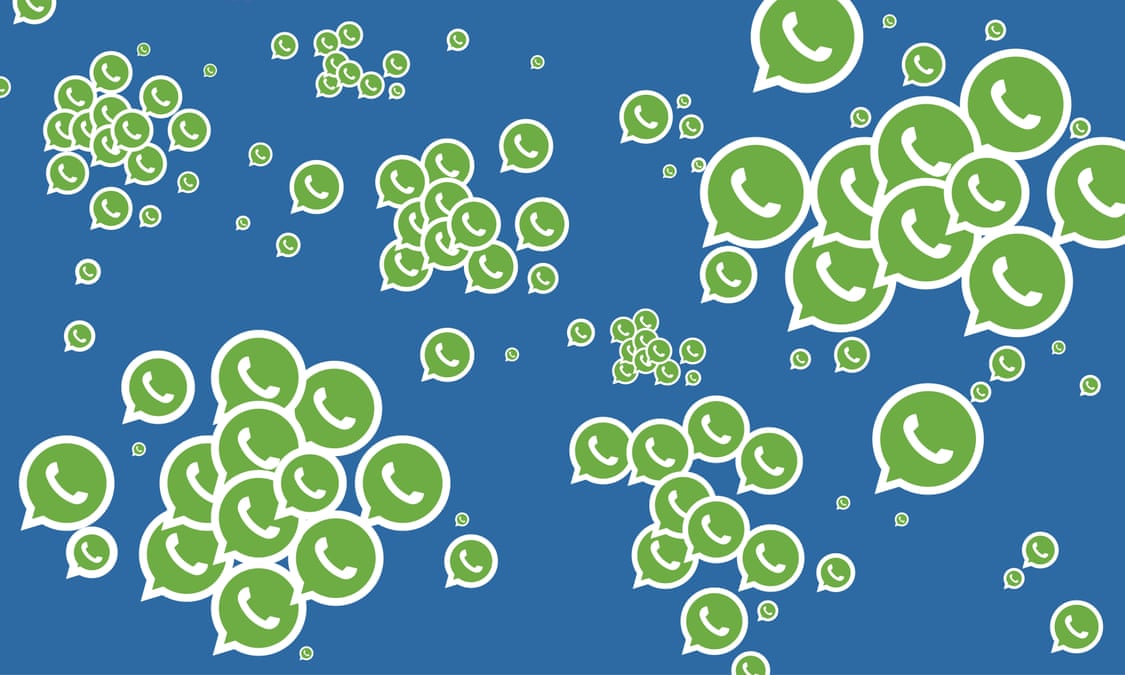 In the spring, as the virus swept across the world and billions of people were compelled to stay at home, the popularity of one social media app rose more sharply than any other. By late March, usage of WhatsApp around the world had grown by 40%. In Spain, where the lockdown was particularly strict, it rose by 76%. In those early months, WhatsApp – which hovers neatly between the space of email, Facebook and SMS, allowing text messages, links and photos to be shared between groups – was a prime conduit through which waves of news, memes and mass anxiety travelled.
At first, many of the new uses were heartening. Mutual aid groups sprung up to help the vulnerable. Families and friends used the app to stay close, sharing their fears and concerns in real time. Yet by mid-April, the role that WhatsApp was playing in the pandemic looked somewhat darker. A conspiracy theory about the rollout of 5G, which originated long before Covid-19 had appeared, now claimed that mobile phone masts were responsible for the disease. Across the UK, people began setting fire to 5G masts, with 20 arson attacks over the Easter weekend alone.
WhatsApp, along with Facebook and YouTube, was a key channel through which the conspiracy theory proliferated. Some feared that the very same community groups created during March were now accelerating the spread of the 5G conspiracy theory. Meanwhile, the app was also enabling the spread of fake audio clips, such as a widely shared recording in which someone who claimed to work for the NHS reported that ambulances would no longer be sent to assist people with breathing difficulties.
For the most part, the pandemic has restricted motion in America. But one exception has been a large-scale nationwide reshuffling of humans between homes. Before the coronavirus came to the United States, many of the country's young adults were working, studying, and building lives on their own. Now a great deal of them are back to living with their parents.
The number of American adults who have returned to living at home is enormous. A recent analysis of government data by the real-estate website Zillow indicated that about 2.9 million adults moved in with a parent or grandparent in March, April, and May, if college students were included; most of them were 25 or younger. Their sudden dispersal into their parents' homes is, for some, the result of the suspension of spring classes on college campuses and, for others, the result of miserable economic conditions. A survey from the Pew Research Center in March found that the younger an American adult is, the more likely that the pandemic has deprived them or someone in their household of work or earnings. Rent and other expenses got harder to cover, or simply to justify, for a large group of young people, so they moved home.
"So they required rewrites?" Charlie Kaufman asked.
Yes, I explained. I'd just received some discouraging feedback from the editors of this magazine about a draft of a story I turned in two weeks earlier. The story was a profile of him: Charlie Kaufman, the 61-year-old Oscar-winning screenwriter, known for films so rich with surreality and self-referential lunacy that they feel as if they might be spun apart by the force of their strangeness, yet miraculously cohere. (He first made his name in 1999 with "Being John Malkovich," about a morose, avant-garde puppeteer who takes a temp job on the seventh-and-a-half floor of a Manhattan office building and discovers a dumbwaiter-shaped portal into the actor John Malkovich's brain.) The occasion for the profile was the publication, on July 7, of Kaufman's first novel, "Antkind," a book that's a half-foot thick and absolutely synopsis-resistant.
Our initial plan had been for me to fly to New York to interview him one Wednesday in March, but that plan evaporated when the nation's first coronavirus outbreak started flaring near my home in Washington State. Instead, as I explained in my first draft of the story:
Kaufman and I quickly settled into a routine of talking on the phone every Wednesday, usually for an hour and a half or longer at a time. At least once, to be polite, I offered to give him a break, but Kaufman didn't seem to want one. "The more we talk, the more I have a chance of saying something that's not idiotic," he said. Those phone calls were often the only entries on either of our calendars. It felt good to have them fixed there, dependably marking time.
Relatively quickly, the curve in my corner of the country started to flatten while the one in New York spiked, and Kaufman found himself somewhat dislocated at the epicenter of a pandemic. He only recently moved to Manhattan from Pasadena and was living alone in a temporary rental, still figuring things out. "How are you?" I would ask each week when he picked up the phone, and Kaufman would say, "I think I'm the same, but I'm always anticipating the next thing" or "I still seem to be avoiding getting sick, but who knows" or "Everything is threatening." One week he told me that he'd dropped his glasses on the floor in Whole Foods and couldn't bring himself to put them back on, even after washing them five times. ("What happens when your glasses break?" he asked. "What do you do?") And one week, when I asked how he was doing, he could only burst out laughing. And then I burst out laughing. Then Kaufman said, "How are you?" Then, after more laughing, the laughing died down and, very quietly, he told me, "I'm in a panic."
Eight weeks, this went on. It was a bizarre way to get to know a stranger, at a time when there was scant opportunity to discover anything new in life at all. A bond formed: not friendship, not therapy, but a kind of reciprocal Stockholm syndrome with qualities of both. "I wonder if you and I are ever going to meet after this intimate thing we've had," Kaufman asked during our final call on April 29.
"I've had that thought, too," I said. "It's strange the degree to which you've been the only real relationship in my life during this time, beyond my wife and kids." I had tried setting up weekly calls with family or friends, I told him, but nothing else stuck.
"Mine too, really," Kaufman said. Friends reached out, wanting to talk, but he usually felt too gloomy or anxious to engage. One guy, the previous week, had been uncommonly persistent, "and I finally had to text him back and say: 'I can't. I just can't.' But I couldn't do that with you," Kaufman told me. "That's been good for me. I've had to do it."
The whole first draft read like that, more or less. It was slow-moving and a little weird. But given the disordered circumstances, I'd decided that the most honest approach was simply to write a portrait of one specific human being talking to another specific human being (me), to present a record of conversations that seemed to have been made more intimate by the dismaying stretch of time in which they took place. It was preposterous, but it almost felt as though Kaufman and I had somehow lived through that first phase of the pandemic together.
It was the play that turned "Manning" into a bad word in Boston. There was a minute left in Super Bowl XLII. The New England Patriots—Tom Brady's undefeated New England Patriots—needed one defensive stop to beat the New York Giants. On third down, multiple Patriot defenders pushed through the line and grabbed quarterback Eli Manning's jersey. But Manning slipped away and chucked a wobbly pass downfield, where a mediocre receiver, David Tyree, leapt, pinned the ball against his helmet, and somehow hung on to it as he crashed to the turf. Manning, the interception-prone doofus with the look of a confused middle schooler, would go on to beat Brady in the sport's biggest game.
Sean Murphy seethed as he watched from his weed dealer's couch. It was February 2008. Skinny, with deep-set brown eyes, Murphy was a typical Patriots fan. He pronounced "cars" as "cahs," got his coffee at Dunkin' Donuts, and had a mullet and a horseshoe mustache, at least when his girlfriend didn't make him clean up. He moved furniture for a living in Lynn, Mass., a down-and-out suburb on the North Shore, and on Sundays, when he could get tickets, he made the 40-mile drive south to Foxborough to root for the Pats.
But there was another side to Murph, as his friends called him. On Saturday nights he put on an all-black ninja suit and went out looking for things to steal. He was a cat burglar—the best in a town where burglary was still regarded as an art form.
A few weeks after the game, Murphy was at the Boston Public Library, browsing the internet and planning his next break-in, when he came across an article about the Giants' Super Bowl rings.
Michael Strahan, the team's star defensive end, had told Tiffany & Co. that he wanted a "10-table stunner"—one that could be seen from 10 tables away in a restaurant. Tiffany had complied, designing a bling-encrusted monstrosity: a thick white-gold band with the team logo and three Super Bowl trophies rendered in diamonds on top. Each ring, engraved on the side with the score, "NYG 17 NE 14," was to have 1.72 carats. The Giants were producing 150, enough for the players, the front office, and the owners' families. More noteworthy to Murphy, the rings, according to the article, were going to be manufactured by E.A. Dion Inc., a family-owned jeweler in Attleboro, two towns south of Foxborough.
After dark on June 8, Murphy and a friend slinked behind the company's office and workshop. The industrial park surrounding the white, one-story building was deserted, and it was so quiet they could hear cars pass on the highway a half-mile away. They wore their usual—black jumpsuits, black gloves, black booties over their shoes, and black masks with slits cut for their eyes—and carried crowbars, power saws, drills, and a cellphone jammer, a large metal box with four antennas.
They climbed onto the roof. Murphy found an outlet, plugged in the jammer, and turned it on. His accomplice walked the perimeter, trying to make calls with a burner cellphone as he went. No signal. Perfect.
Murphy leaned over the edge and cut a black wire coming from a telephone pole. Then he plugged in a drill and a power saw and started going at the roof itself. The grinding of metal on metal echoed through the industrial park. Once he completed a square hole, he jumped down onto a cage on the shop floor.